Just sayin'...
It's kind of absurd how badly I need to get a haircut at the moment..hence the messy updo
I've been absolutely buried in work lately, I've been working on this college course paper all week. I can't wait 'till I actually graduate high school and then
GET
to college so I can do these ridiculous papers in EVERY CLASS!
-_-
I desperately need a break...


LINKS:
Sooooo, I friggin' love Arabelle with the fiery passion of a thousand suns?
Looks like Thierry Mugler's gonna get more work outta this ordeal
awesome
I don't really know how this ensemble originally came to mind


The green mesh jacket is a particularly interesting piece that I picked up at an army/navy surplus store, it honestly reminds me of a shredded tee
Necklaces
-all vintage
Dress
-vintage
Tee
-
DIY
Mosquito netting jacket
-Army/Navy supply store (vintage)
Buckle Jacket
-Tripp NYC
here are the faves from Fashion Week...the delay is ridonkulous, I know

but there is always time for beautiful clothes,right?
Celine
Phoebe Philo really went back to her roots. She described this collection was "contemporary minimalism", and I just found it to be SUCH a refreshing collection.
BCBG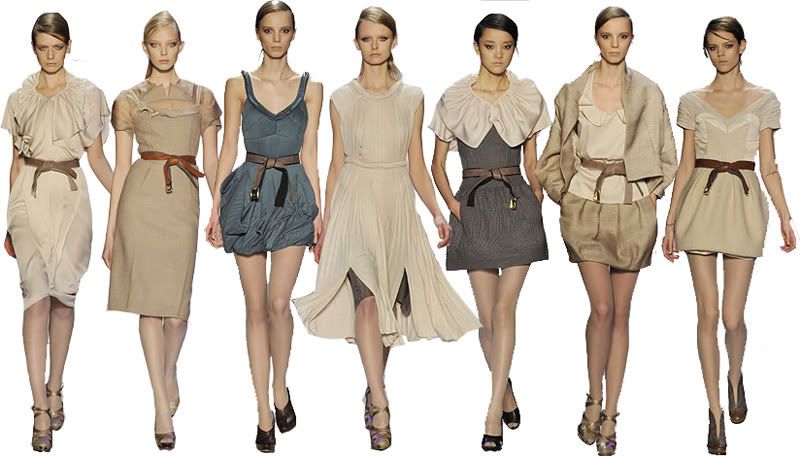 Gotta love Max Azria. I'm a sucker for belted waists, so this collection certainly made me weak in the knees. Femininity...ahhh...
Phillip Lim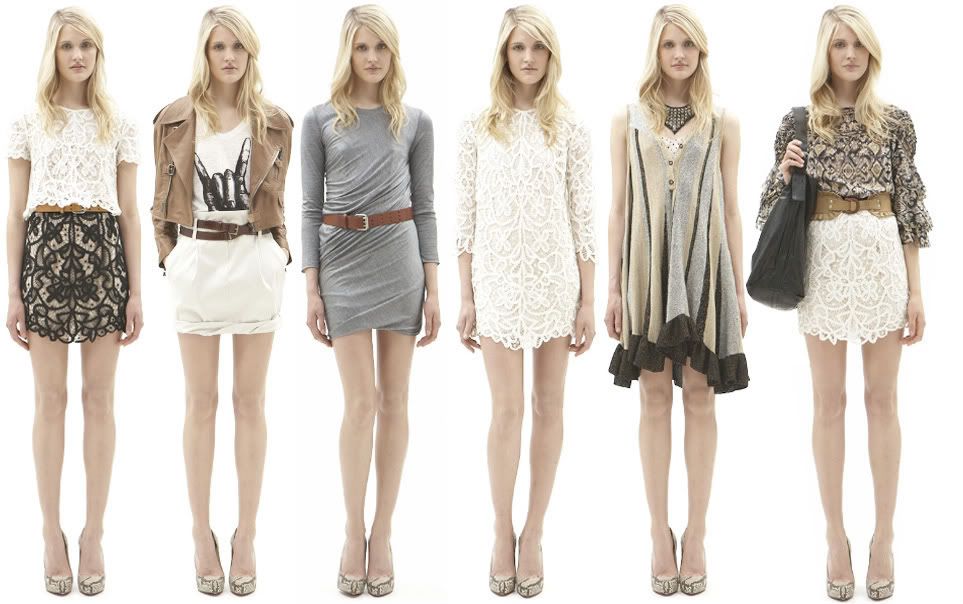 How cool is this collection?! Very L.A., methinks. There's touches of skater/surfer culture in the clothes, and along with those amazing lace pieces, this would be my ultimate goal in pulling off and dressing for spring/summer
Doo.Ri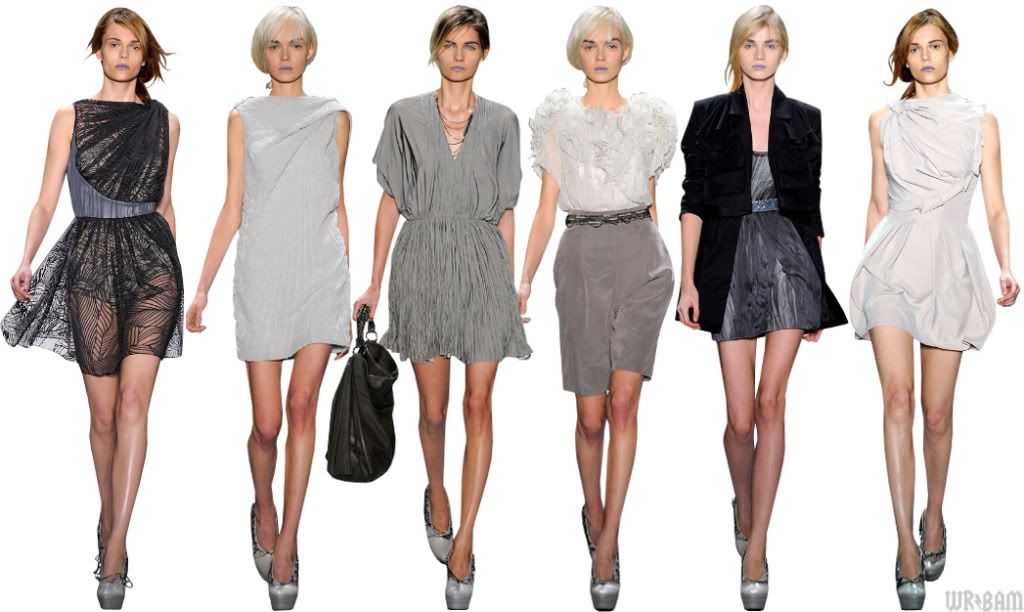 Doo.Ri was probably my favorite from NY. It confuses me almost. Here's a collection for spring and summer, with a palate that was totally muted with barely any color. There's something I find very eerily beautiful about it. And I couldn't help but love those gathered/cinched dresses like ca-raaazayyyy
Miu Miu
Where the hell do I begin??? The prints, the textures, the girliness...I could go on forever on how brilliant this collection was. It oozed elements from the 60's and 90's between the long lapels and chunky platforms. And holy lord, those blouses? Don't even get me started. It was divine
Peter Som
I am SO in love with Som's prints. This collection surprised me with its wearability. There's also a beachy quality that i'm diggin'.
Prada
Miuccia blows my mind consistently almost every season. I fell hard for Fall 2009, and I'm floored by this collection as well. Bike shorts were everywhere from LV to Alexander Wang, but the pairs in this collection were my favorite out of the lot.
Proenza Schouler
last but not least for sure. The pops of cobalt were gorgeous in PS's palate. The usual sporty elements were present along with some really awesome tailored blazers and pants.