Yay! Myself and my fellow weardrobe conference goers have been featured on the Modcloth blog Modlife!
We were all sent the awesome weardrobe LBD to style up, it was indeed fun
I've been totally dying for a pair of over-the-knee or thigh-high boots for ages, and finally, I think I found a pair that I can afford if I managed to save up enough...
Behold: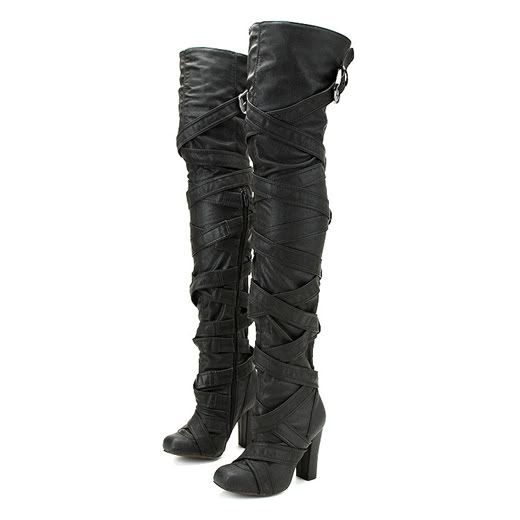 Jeffery Cambpell

I mean, they're totally Rodarte knockoffs, but rarely can a high school student afford bondage-esque awesomeness for under $200
It's kinda funny how accessories can completely change the vibe of an outfit
switch the backpack & add on a few gazillion bracelets and...


Okay, so the change isn't that extreme, but I can't carry my text books in such a tiny clutch and all those bracelets would have sounded like a sword fight in the middle of math class...


Another note, the chignon happened completely by accident. Life is good



Plaid Blouse

-Oscar de la Renta (thrifted)


Sweater

-Jcrew


Pleated Skirt

-thrifted


Leather/beaded belt

-Ralph Lauren


Sneaker Wedges

-BCBG


Silk bag

-Gap


Backpack

-Urban Outfitters

+++++++++++++++++++++++++++++++++++++++++++++++++++++++++++++++++++++++++++++++++++++


Oh, and something I forgot to mention in my last post:

Apart from the amazing lighter-than-air dresses,the smoke bubbles at Galliano's show

blew.my.mind.