This post comes to you in two parts

1.

An interview I did with Seventeen magazine is up today on their awesome style blog!



'tis all here, my lovelies:


http://www.seventeen.com/fashion/special/style-blog/claire-geist-faboo-blog




2.Yes, we all know it.
The Balmain sparkly mini dress/blazer/boot look was EVERYWHERE this year
(after seeing the embellished heels from Spring 2009 duplicated at a Journey's store, I gave an exasperated sigh)
my thoughts on this look range between

"alright, enough already!"

and

"This is too fun!"




So the other day I played with my own inspiration
...
I whipped out this little number that has been hanging in the back of my closet for some time now....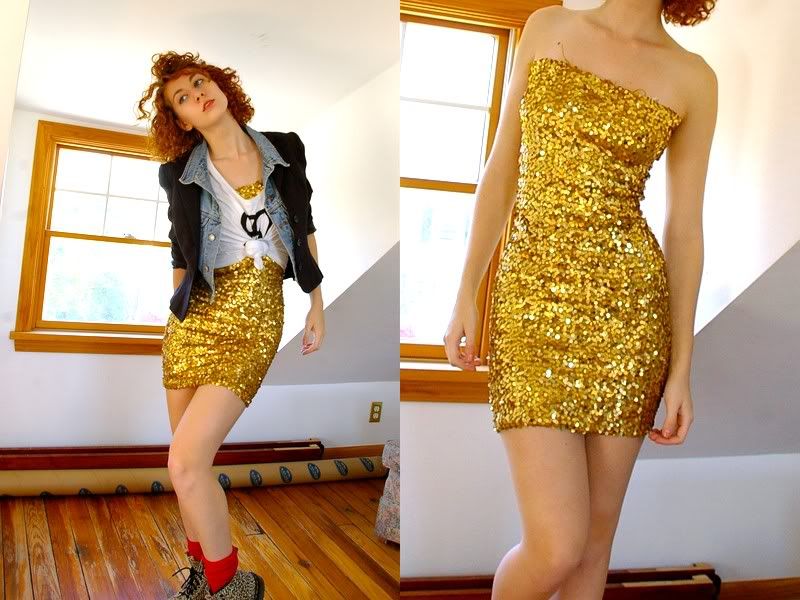 this dress came out of a hole-in-the-wall vintage shop in the East Village
over the summer. Luckily for me, when I found it, I noticed it had no price tag
and I just held it up to the groovy cashier dude & after a shrug and $20, it was mine. SCORE!!
I also gave the look a shot with pink socks & ankle boots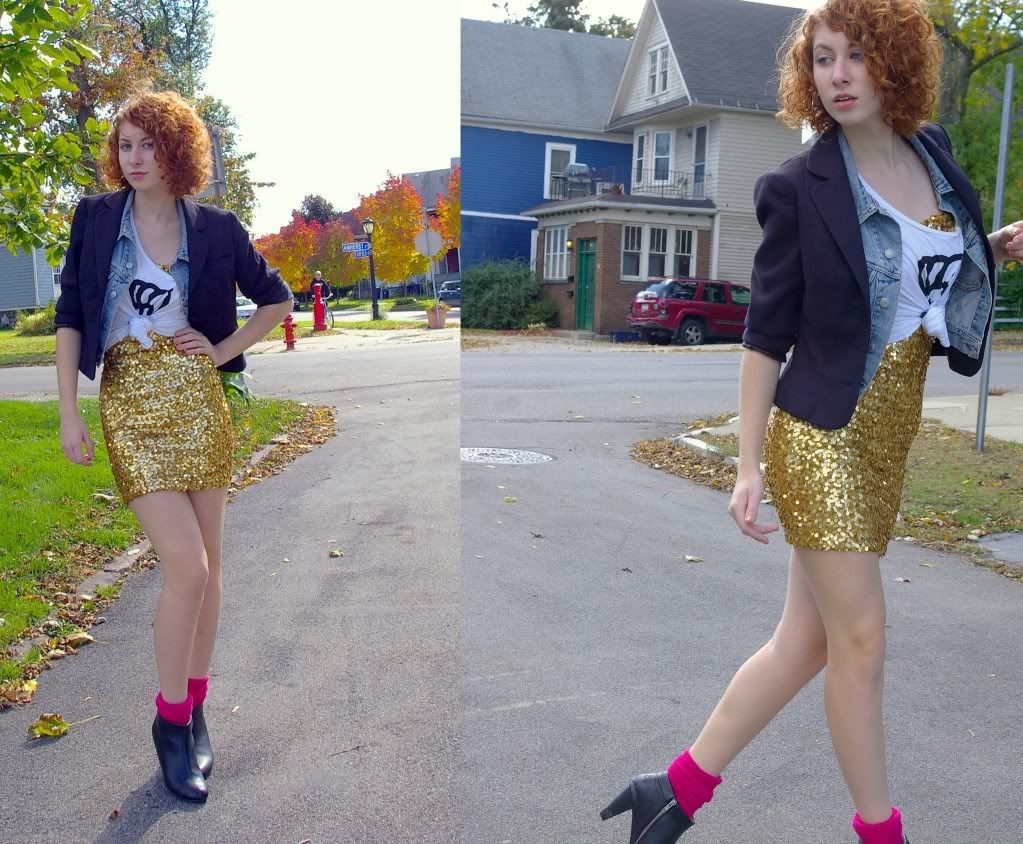 is it just me, or do i look like I'm about to sneeze?



Tube Dress
-Vintage
Knotted Tee
-Cheap Monday
Denim Vest
-Gap (thrifted)
Blazer
-Thrifted
Docs
-Thrifted
Ankle Boots
-We Who See
after a while it got pretty warm out
...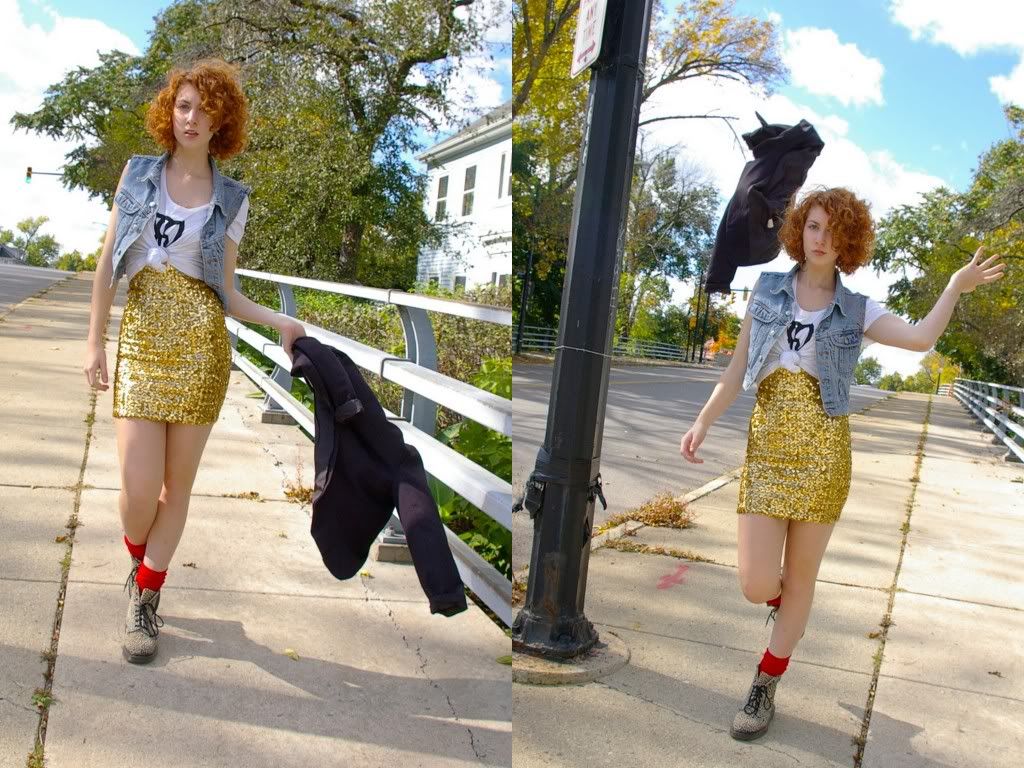 Oh,Claire, you're so lame
have an awesome tuesday, everyone!