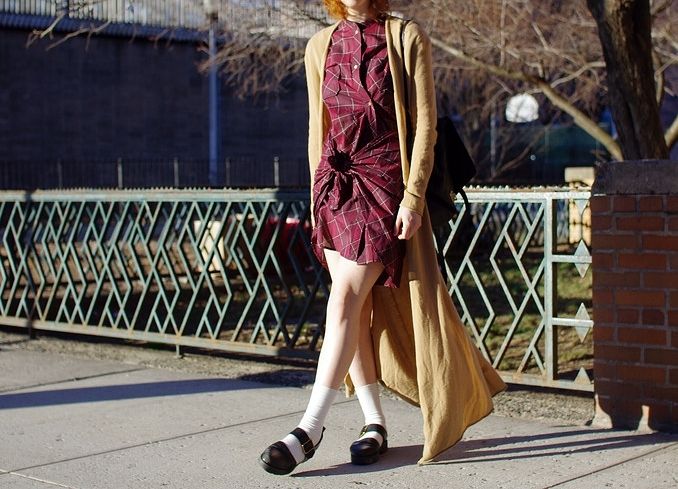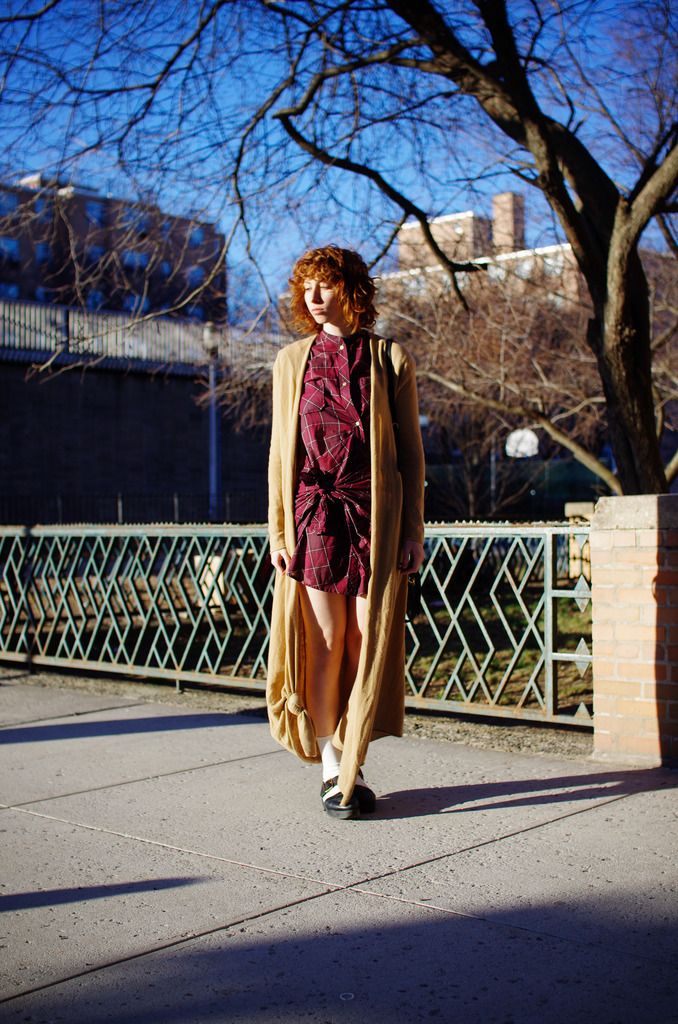 Isabelle Marant Étoile dress, Calypso duster, Vagabond shoes, Coley & Forinna Backpack (

℅)
I enjoy the 'Frenchness' of this dress, or rather, the color applied to the pattern, which was a deliberate choice made on the part of the Étoille team. Scottish-inspired tartan, in a deep, lovely burgundy, with gathered and asymmetrical panels that wrap about the torso. It's a twisted English dandy on a French holiday during the wine harvest...in a dress.
It's teense bit small, and I have to, erm, wear the right bra with it, but I can't get rid of it. I can't part with it after it was given to me by my friend Jess when she was cleaning out her closet (she works at a second-hand consignment shop, so her closet is kiiiiiiiillllllleeeeerrrr). I guess it's just too damn complex for me to justify lobbing off; not entirely a difficult design to manufacture, but it's charming, and looks awesome even when it's just hanging on a wall.
The long cardigan was added just because I thought it would be funny to add another knot.
Instagram
/
Twitter
/
Facebook
/
Bloglovin
'