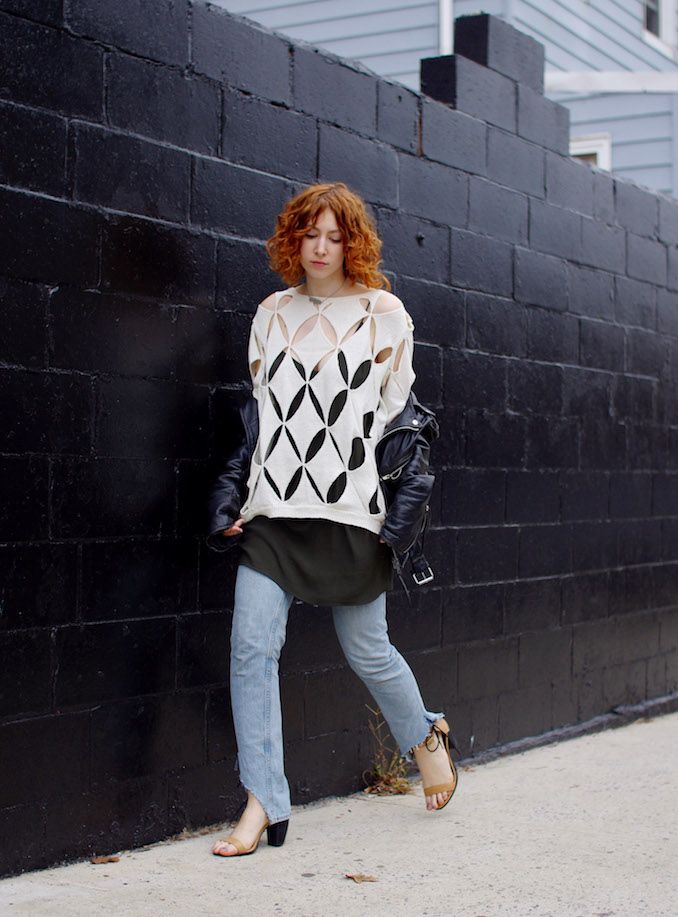 Second-handed Opening Ceremony cutout top, Aritzia tank dress (

℅)

, second-handed Patrik Ervell jeans with self-made slits, Sol Sana sandals, vintage leather jacket
Hey! Good to see y'all on the other side of the calendar! Happy 2016!
These Patrik Ervell jeans were a gift from my friend Jess, who works at a consignment shop on the upper east side and needed to cut the fat out of her closet of beautiful cast-offs. These jeans are so beautifully made, only thing is they were donated to the shop due to some previous repairs at the knees and crotch. I wanted to make the loose fit a little more elegant, so I went in and added some slits at the ankles. They definitely add some panache to basic lewks.