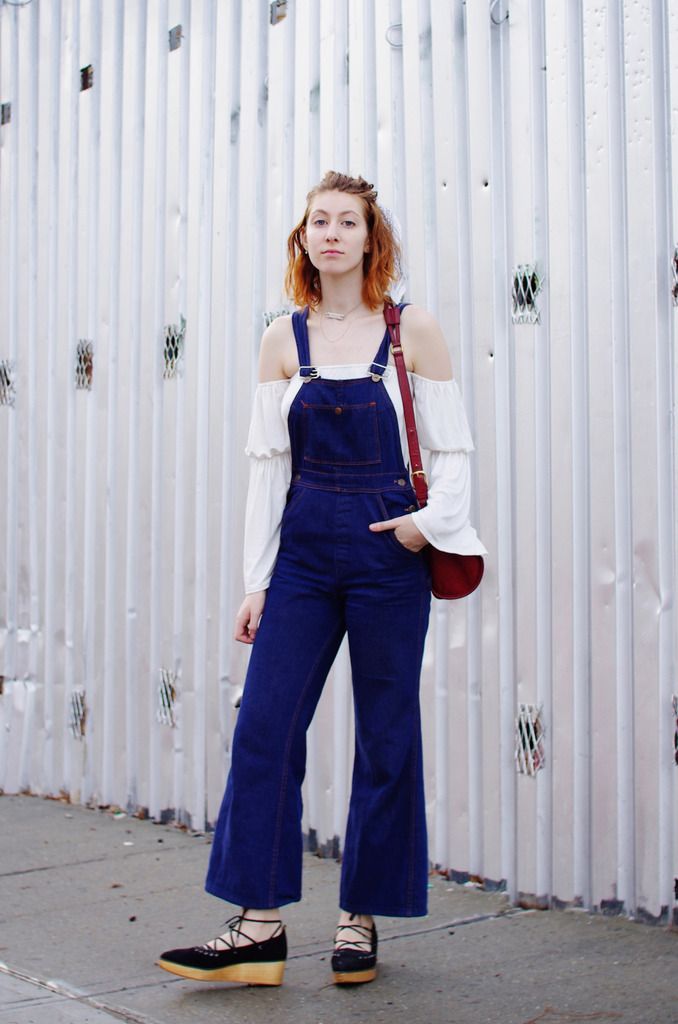 Asos top, vintage overalls & Coach bag, Free People shoes, vintage bandana
Aaand we're going to hell, guys, it's 70ºF in December here in NYC.
Hence the décolletage.
That being said, Happy Holidays, dudes! Hope you're able to enjoy yourselves. I'm wearing overalls and eating dumplings, so my end is going pretty alright here in Brooklyn. I suggest you enjoy yourselves by any means necessary.
Now, please excuse me, I must do my
Holiday
dance
: