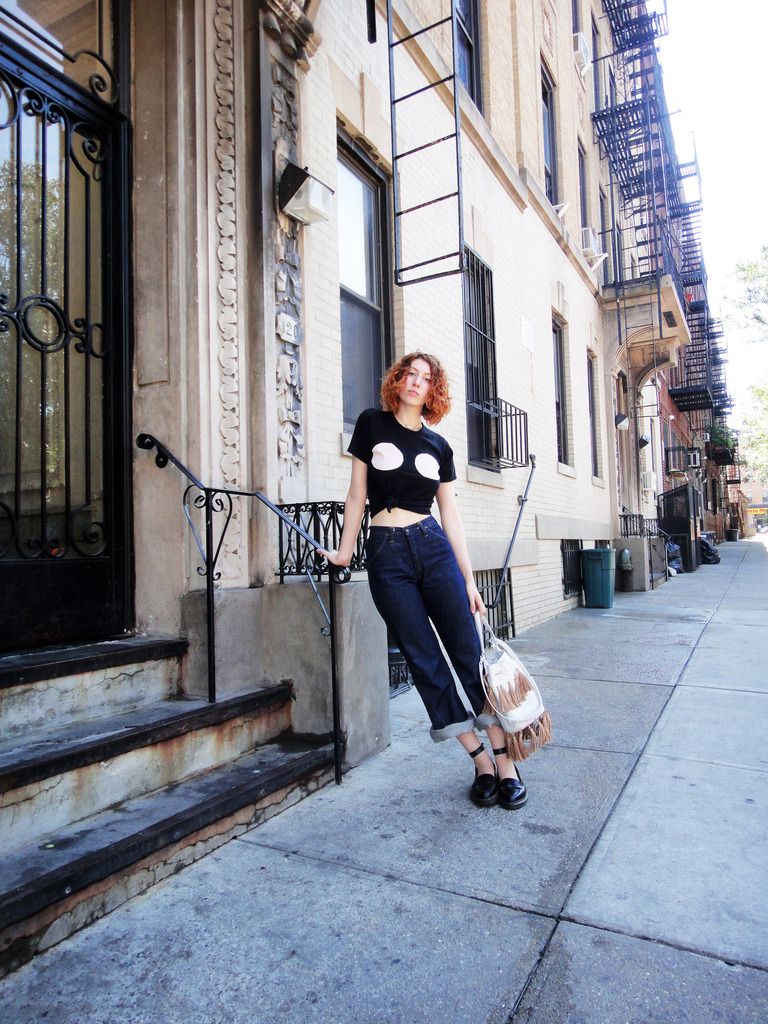 House of Holland tee, vintage jeans, Loeffler Randall bag, Doc Martens shoes
Acquiring playful accessories just makes getting dressed a whole lot easier - an extra strap here or there or the occasional doodad elevates quite significantly. Things I added here to spruce up this otherwise boring ensemble: pegged bellbottoms (to soften their wide flare), ankle straps, tassels, super duper subtle T-shirt design with added knot at the waist.
Went with pegging these bellbottoms (!) to allude to 42nd st sailors and the lot. The thickness of the denim allowed for the rolls to stay without needing adjustment during the day- except for when they needed to come up higher so I could have room to dance!
++note++
Flickr still sucks and continues to watermark users' photos without them asking for the "courtesy" (yes, I'm bitter), so expect to see smaller photos adorned with that damn watermark until I find the HQ photo sharing site that suits my needs. f anyone has suggestions, help!