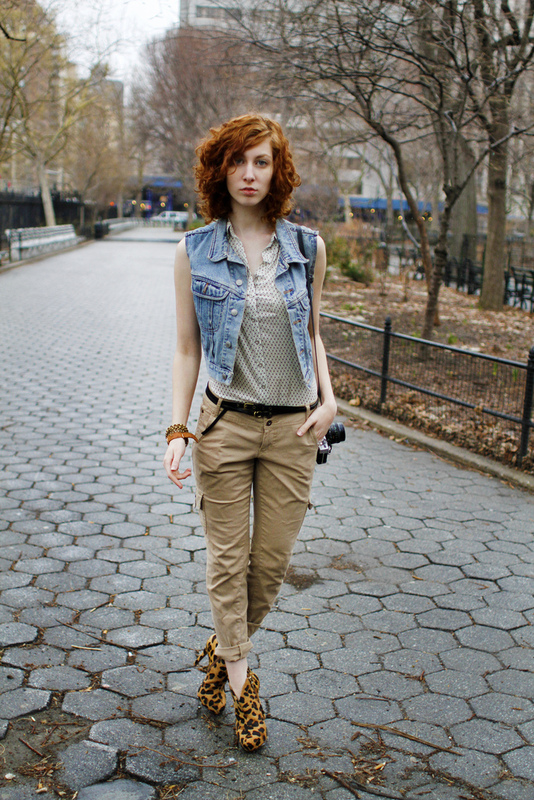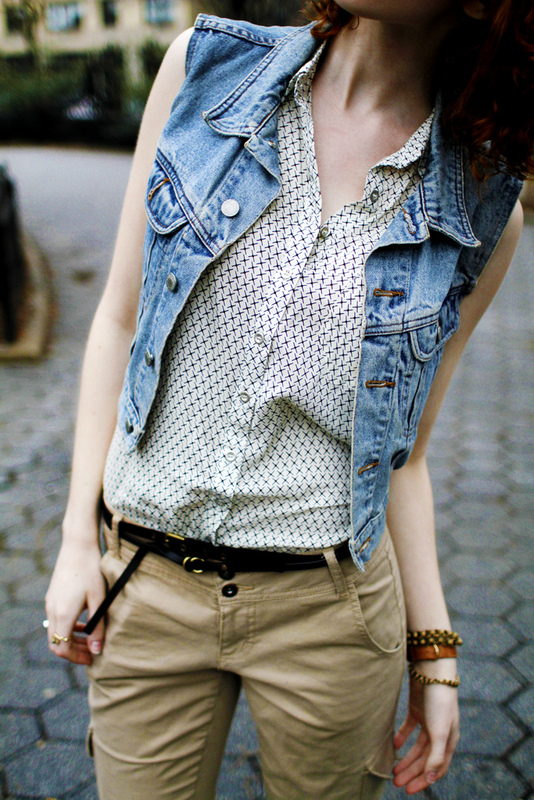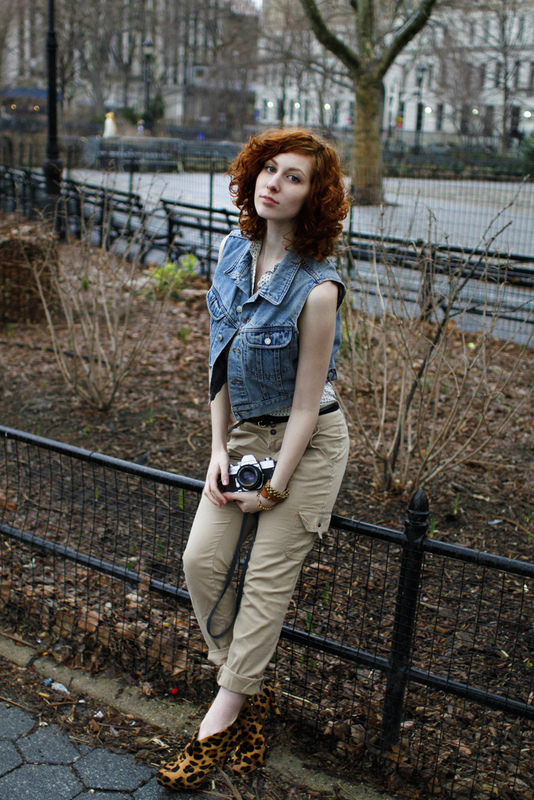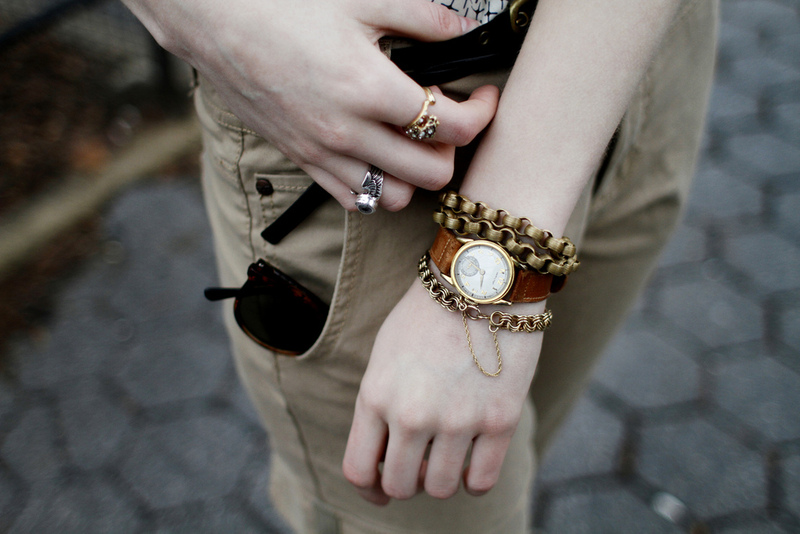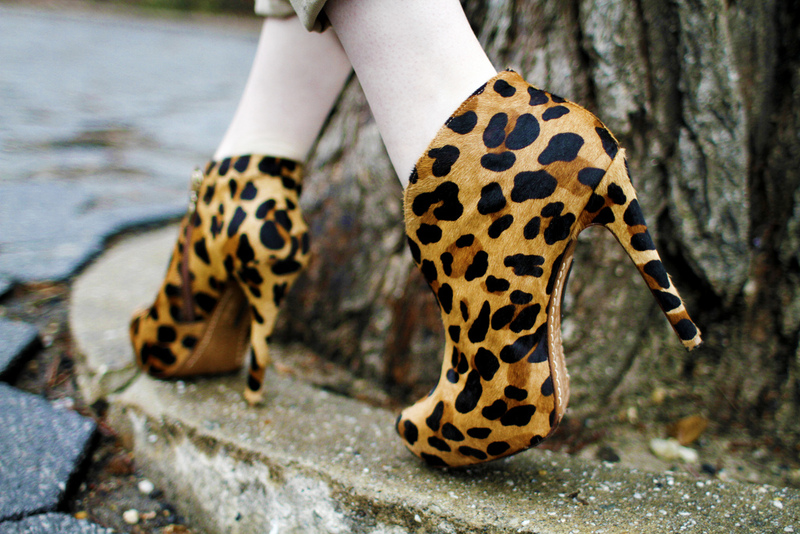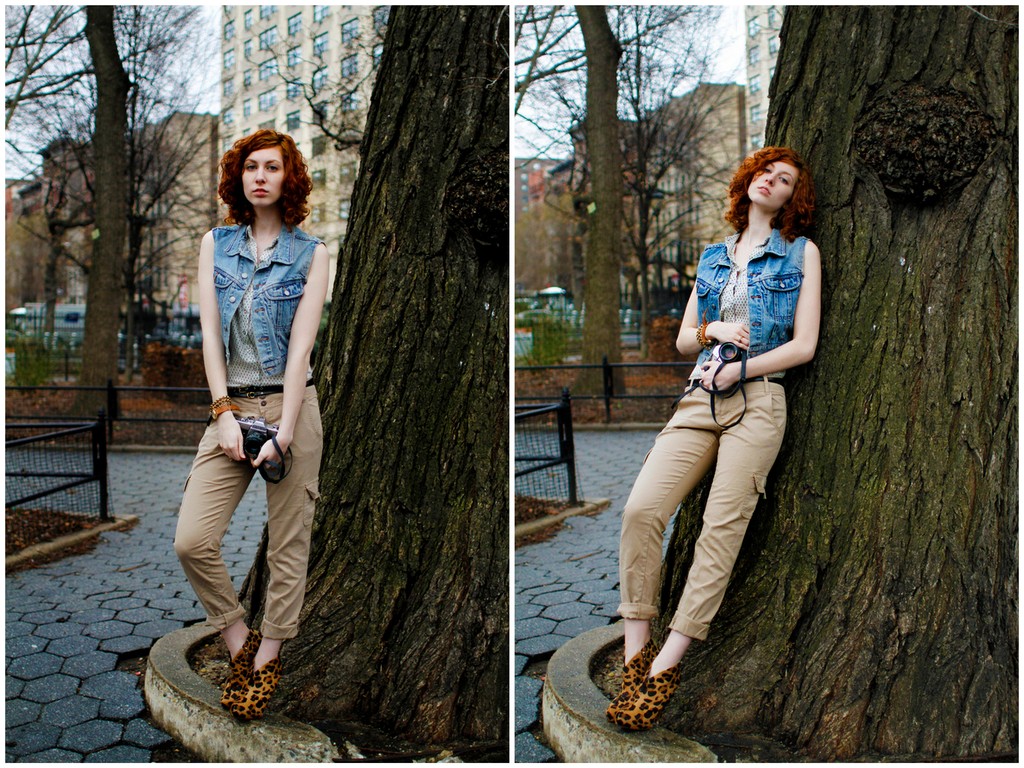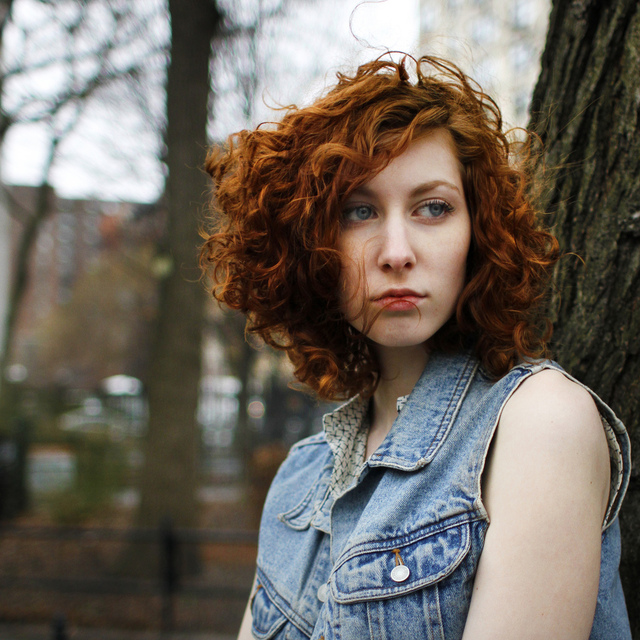 F21 shirt, thrifted Gap vest, GLO skinny cargos, Schutz heels, thrifted/J Crew belts, vintage Hamilton watch, Etsy'd eyeball ring, Accessorize Jaguar ring, vintage bracelets, '77 Manual Minolta
It rained today but it didn't put a total damper on shooting outside with Guang a bit.
The top is a favorite at the moment, I love layering it with weirdly-textured long sleeve tops underneath, it's a perfect transition piece for sure.
At the moment I find myself sitting in JFK airport due to a delayed flight home for spring break...sigh. Espresso in hand, I'm awaiting to be reunited with my boyfriend, parents and dog.